Last week-end we enjoyed a nice BBQ and I prepared some calzoncini with mozzarella, tomato and ham (
because meat and salad wasn't enough!
uhm...).
I called them calzoncini because I couldn't find any other name... the ingredients are the same but they are smaller and I gave them a round shape :)
What you need:
- Already made pizza dough (sorry didn't have time to prepare it myself....next time..)
- Tomato sauce
- Mozzarella cheese
- Ham
- Salt
- 1 egg
I have used a glass in order to cut out the circles I wanted:
Fill everything with the above listed ingredients:
Make sure you press well the edges so the mozzarella won't get out while cooking:
Use your finger to dab the egg wash on the calzonici and b
ake everything at 350F/180C until the calzoncini are golden.
Enjoy :)
I will post more pictures about the BBQ veeeery soon ;)
*****************************************************************
This post has been featured at: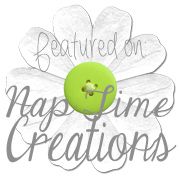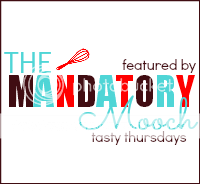 Until next time,
Daniela